Shotguns, and why I love them...
---
I have just purchased a Maruzen M870 shotgun.
It looks like this.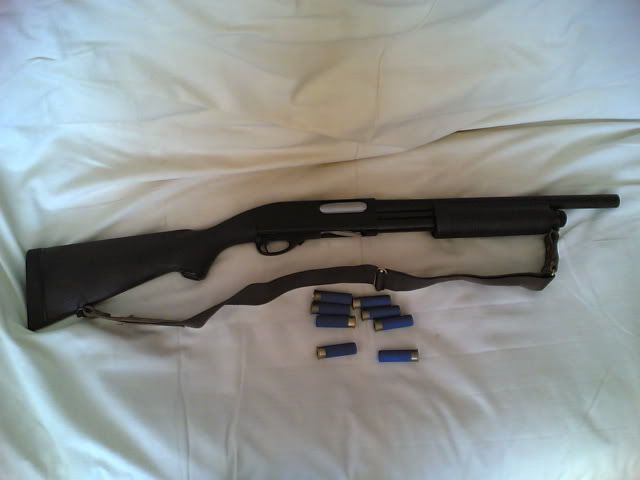 It is horribly impractical to skirmish with due to the fact that it ejects shells, and I will probably only carry it as my 'marshalls gun' for making test shots.
However.....it is possible the gun that has made me smile the most out of my entire collection.
Shotguns always make me go a bit giddy - even with the inherent disadvantages of them in a skirmish environment I still will run around using my SPAS 12 as a primary weapon. Why?
Because let's face it kids, Shotguns are just *fruitcage*-ing cool. And this is probably the closest I'll get to a real one without a liscense.
The sheer glorifying cinematic joy of racking a pump and laying the smack down cannot be equalled in my mind, except possibly with John Woo Esque dual gunning. The sheer manly feeling of sliding shells into the tube and then 'bouncing' the pump one handed before entering the fray, I defy anyone to do it without smiling.
I loves my boomstick