New client work, getting ready for the fun.
---
So I finalized three more client projects. Should be a good bit of business. One is just light tuning and a trigger job for a friend from Pinnacle. The Race Gun trainer is all ordered, now I am just waiting for everything to show up so I can get started. Shipping from Asia has been slow as molasses lately. I have four or five orders still in the about to be shipped phase. Not good, but at least I have secured all the parts I need.
I also got clued in to the fact that Shooters Design has released CNC frames for the TM Detonics. I worked it out through some quick dealing, and my black Classic trademarked frame is out for quote now. Should be amazing. I will have another full metal TM 1911. Very nice. You can check out the links here. I chose to go black even though I am rocking a silver SD slide. I like the color contrast, reminds me of the Kimber CDPs. Plus all the controls (including the plastic MSH) are all black, so I think it would look a bit off.
I think I am getting rid of the SP 2009. If someone wants a KSC Sig SP2009, with a Shooters Design slide and barrel, plus all the assorted FireFly internals plus other goodies for a super cheap price, let me know. The only problem is that the loading nozzle catches on the mag lips and stops the slide. It blowsback, and fires, slide action is smooth, but I need to find a good recoil spring to cure the stoppage. I am just sick of it, and only really like the look of it. I should have saved the cash since I want to build up my spare Hi Capa 5.1 into a real race gun. That is my new trip. I have been frequenting the AAPS forums. It has really gotten me interested in shooting more competitively. If you live in Northern CA, and want to get into the IPSC side of things, let me know. They have a monthly shoot, called a Postal, where you email your results in. I need a timer, so I need to have another body join. PM me if you are interested (I live in Berkeley, CA).
New Tokyo Marui Glock 26. Test fit the steel slide today and it is a beast in the hand. Needs a much stronger recoil spring (still using the stock set) but that is coming soon. Until then enjoy (just fit the FireFly recoil guide rod):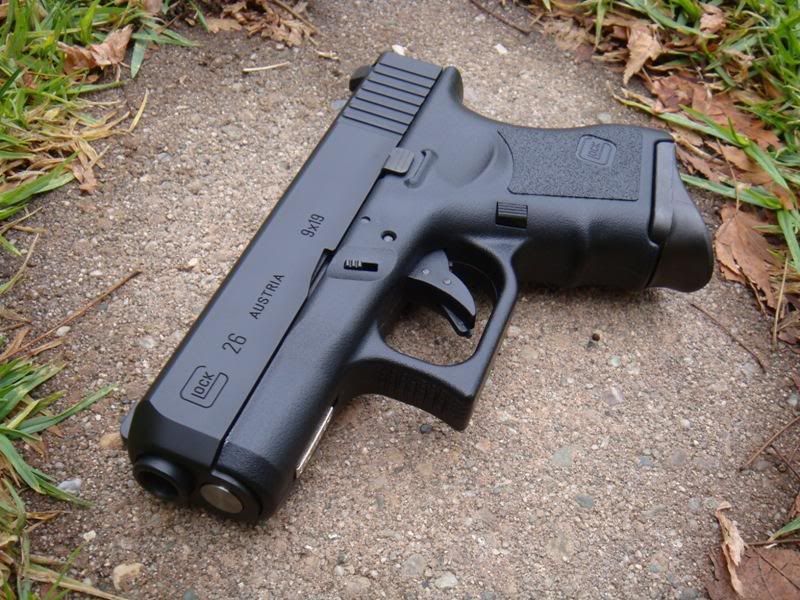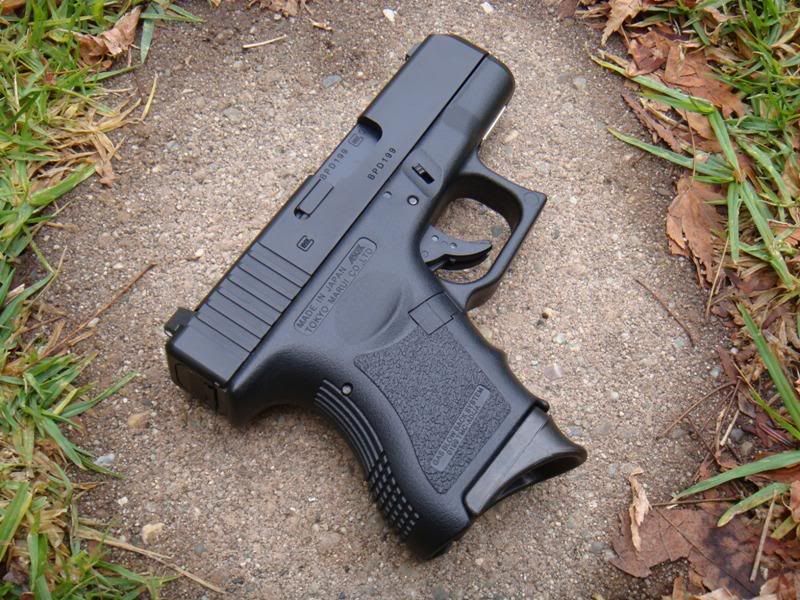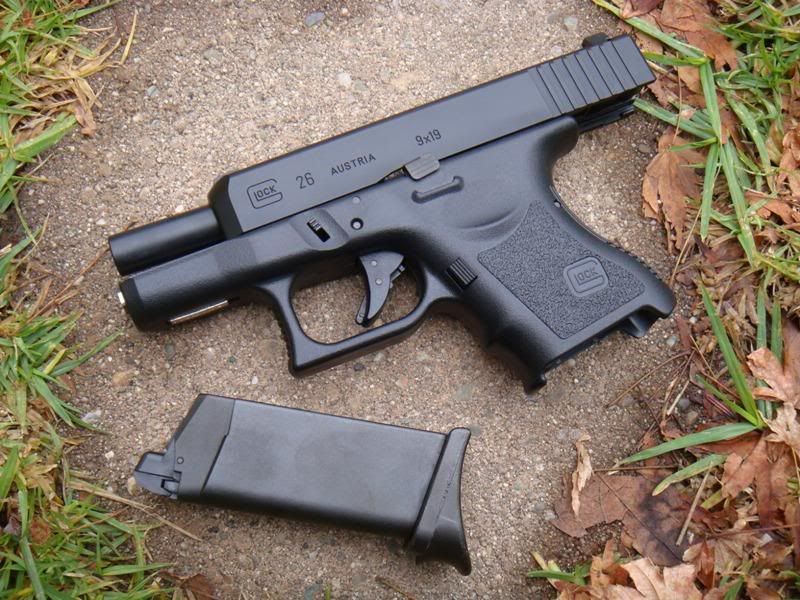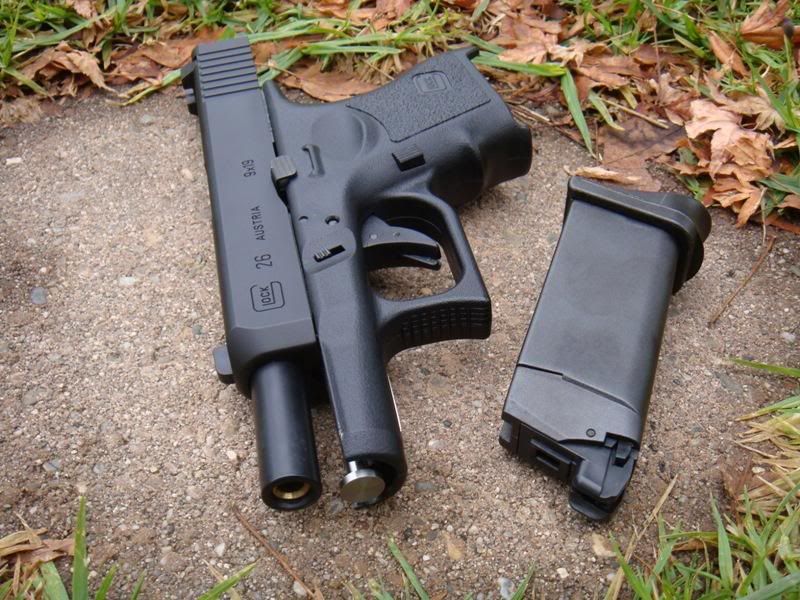 Also got a few clearer shots of the SVI. Once I figure out what hop up to use, and get the KM strut in she will be done.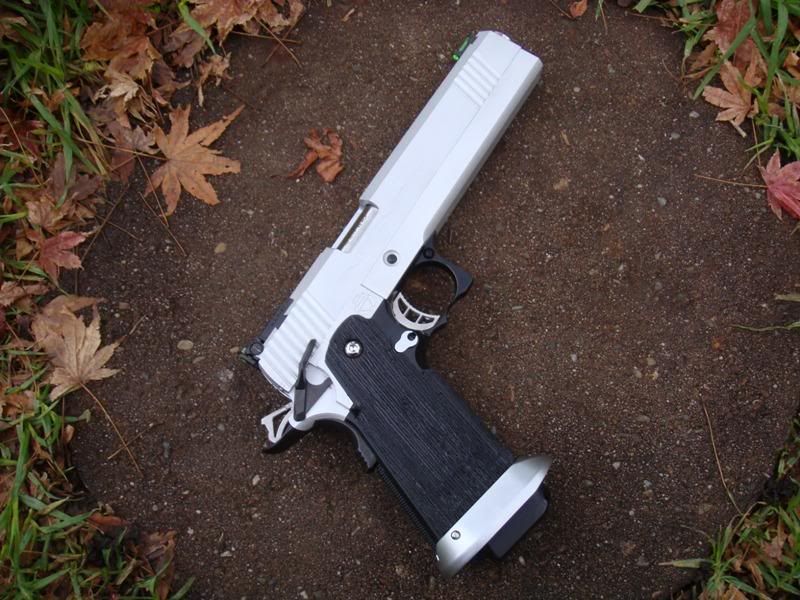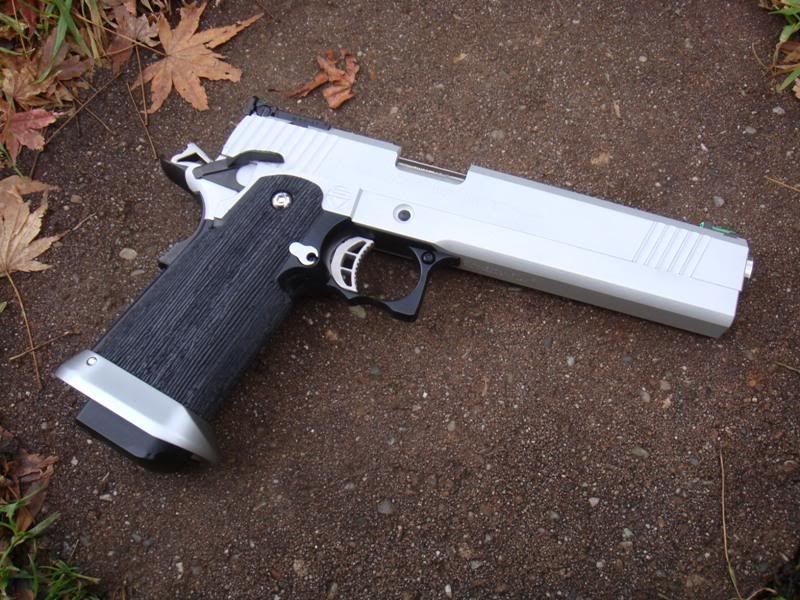 I have fit the KM Hop UP busking to see what's what. Hopefully it will increase accuracy without dropping the fps too much. Only time will tell. I also have the FireFly "Hard" bucking to swap in as well.