I am an airsofter.
Apparently that makes me several things.
1) A Sad loser with no life.
Well, I dunno about that one. I mean, it gets me out of the house to meet people with simlar interests, which is surely the point of any hobby
2) A wannabe soldier (AKA WALT)
I don't want to be a soldier, and I don't airsoft to pretend to be one. I'm playing a sport that simulates combat, so obviously some kit will show resemblance to that used by a soldier. I'd never join the army, simply because getting shot at and possibly killed doesn't really seem like the career choice for me.
3) Someone who doesn't respect the military.
Nothing could be further from the truth. I'm perfectly willing to admit that the idea of being ordered into battle is not for me, but I utterly respect those men and women of our armed services who put their lives on the line to give me the freedom I enjoy.
4) A virgin who's never kissed a girl
They say a picture is worth a thousand words, so....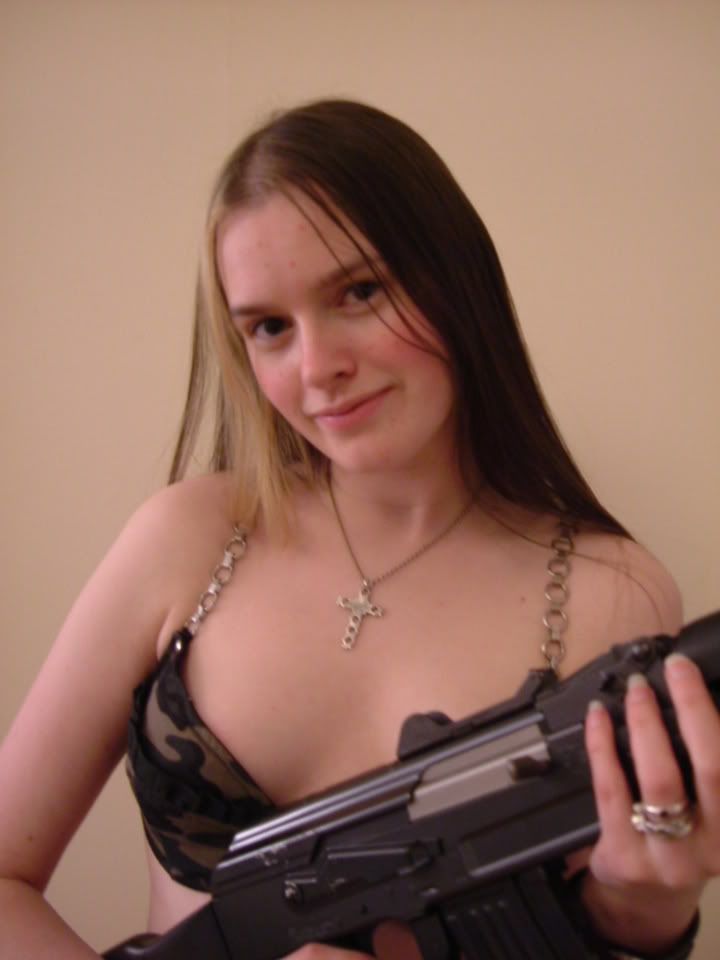 MINE!
5) A gun nut.
Well.....I suppose I can concede that one, but only as far as airsoft goes. I certainly like replica guns, and if I had the oppotunity I'd probably own a real steel or two, but I certainly wouldn't go nuts over them.
I'm an airsofter, and I'm proud of that. I'm proud of the friendships I've made, the teams I belong to and the cameraderie that comes with that, the weight I've lost through playing, and the gear that I've collected.
I am an airsofter. Deal with it.